1/6
Grey Office Chair
Quick Details
Supply Ability:
10000 piece per day
Quick Details
Feature

Adjustable (height)

Type

Ergonomic Chair

specific use

mesh chair

warranty

3 years

Material

mesh, mesh fabric

Metal Type

metal
Vaseat Best

Ergonomic

Grey Office Chair
We have all kinds of Grey Office Chair such as Grey Office Chair With Headrest, Grey Office Chair Without Headrest, Grey Ergonomics Office Chair etc.Grey office chair can be selected according to everyone's height. Please tell me the size or requirements you need to order, and we will help you choose the right grey office chair.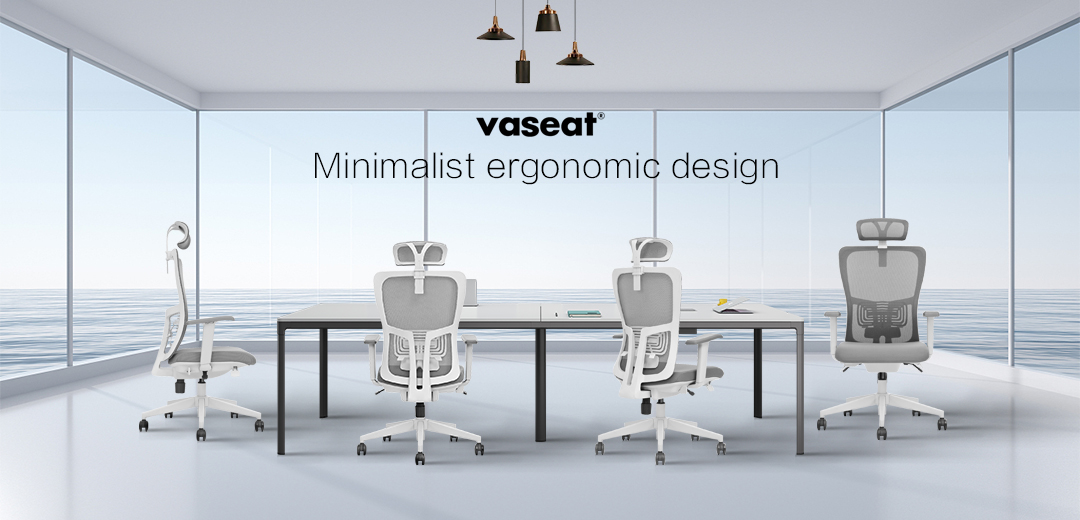 Everything You Needed To Know About Your

Grey Office Chair
If you've landed on this page, chances are that you are in search for a Grey Office Chair? And that's where we have good news and bad news for you! The bad news is that, when you want to buy Office Chair, you just can't say "I'll visit a store selling Grey Office Chair near me, and buy a good quality Office Chair" – it doesn't work that way. It's much more complicated than that!
You need to understand what kind of office chair your body needs. You must know the difference between the Vaseat Grey Office Chair and the regular Grey Office Chair. You might even need to learn what a bad office chair can do to your body.
But, we promised you good news too…and this is it: No matter what Grey Office Chair you are looking for, Grey mesh Chair, or Grey Full Chair, or Grey ergonomics Chair – we've got you covered. Our Vaseat Grey Office Chair Buyer's Guide will tell you everything you needed to know about your Grey Office Chair. So, let's get started!
What is the biggest difference between the Vaseat Grey Office Chair and the regular Grey Office Chair?
Whether it is used for work or study, a good office chair is essential, and now people are more and more aware of the importance of a good office chair, because it makes us sit more comfortable, and also It can greatly improve the efficiency of work and study.
However, in addition to comfort, today's young people often pursue good looks. Compared with traditional black office chairs, many young people now prefer chairs with gray back frames. Grey office chairs are more compatible with other furniture, making people feel more youthful and lively, and look more beautiful.
However, there are many types of grey office chairs on the market, so you have to choose carefully .
What happens if you choose a cheap cheap Grey Office Chair?
If you get a cheap grey office chair, you're going to be very disappointed. Because after using a short period , this grey office chair will fade, or broken , and you will have have back pain etc, then you can only spend money to buy a new chair.
Because the workmanship and finish of those cheap grey office chair will be very rough and look cheap. Moreover, there is a serious color difference between the actual grey and the grey on the picture, and the grey plastic of the entire chair will also be darker and lighter, which is unbearable to look directly at, and will fade .
However, if you pick up a good quality grey chair ,it's a different story. For example, the grey chairs of Huashi furniture (Vaseat) have passed UV inspection. No matter how long it is used, the Vaseat grey chairs will not change color, and they are still as beautiful as new chairs.
Where To Buy Grey Office Chair?

Moreover, Vaseat grey office chairs are all moulded by themselves, and the products have been constantly updated and iterated. The surface of the final finished grey office chair is smooth and delicate, and looks very high-grade.
Moreover, cheap ordinary grey office chairs are often made of cheap cut cotton, or stereotyped cotton with glue, which not only has a bad sitting feeling, but also has an impact on human health; but the Vaseat grey chairs are all glue-free. The shape of the molded foam will not be deformed after three years of use, the comfort is very good, and it is very environmentally friendly.
In addition, Vaseat grey office chairs will also use the four-level grey gas lift ,which matches the grey chair very well. However, ordinary grey office chairs may use class 2 or class 3 gas lift, and the quality is not as good as Vaseat class 4.
Therefore, it is recommended that when choosing grey chairs, you must look for big brands and buy those grey chairs with guaranteed quality and good-looking appearance.